2020-21 NFL Playoffs Survivor Pool Picks for Divisional Round
We break down the win odds, pick popularity, and strategy for survivor picks in the Divisional Round of the NFL Playoffs.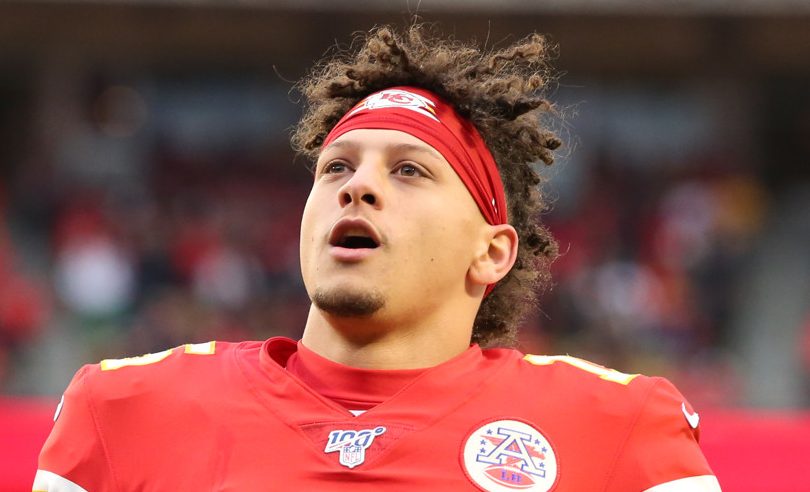 Patrick Mahomes and the Chiefs are the largest favorite of the Divisional Round (Photo by Scott Winters/Icon Sportswire)
Welcome to our 2020-21 NFL Playoff Survivor Pool Picks Analysis for the Divisional Round. Because survivor pools often involve limiting how many times you can pick a team, and considering how you will play in future weeks is important, we will also discuss strategy for the rest of the playoffs. (You can see our Wild Card Round Analysis here.)
Below you will find:
Our projections for the NFL round-by-round advancement odds for each team
Win Odds and Pick Popularity for all teams in the Divisional Round
Our strategy discussion of what to do if you cannot re-use teams, including path survival odds for each potential pick.
Our strategy discussion of what to consider if you can re-use teams.
NFL Playoff Round By Round Advancement Odds
To assess the best survivor picks, you need to have a reasonable estimate of the survival odds for each team by round. After all, to win a survivor pool, you need to potentially survive all the way through to getting the Super Bowl winner correct.
We've combined our own ratings along with betting market data to create these round-by-round advancement odds estimates. We'll be referring to these in this post, and in support forum as we answer strategy questions.
Before Divisional Round:
Get access to all NFL survivor pool content, picks and tools
Free subscription offers now available!
Already a premium subscriber? Sign in for access