Top Upset Picks for Seed-Based Scoring and Upset Bonus Pools
In upset bonus pools, you might see some big swings on upset picks. We break down some of the strategy decisions for 2021 in various types of pools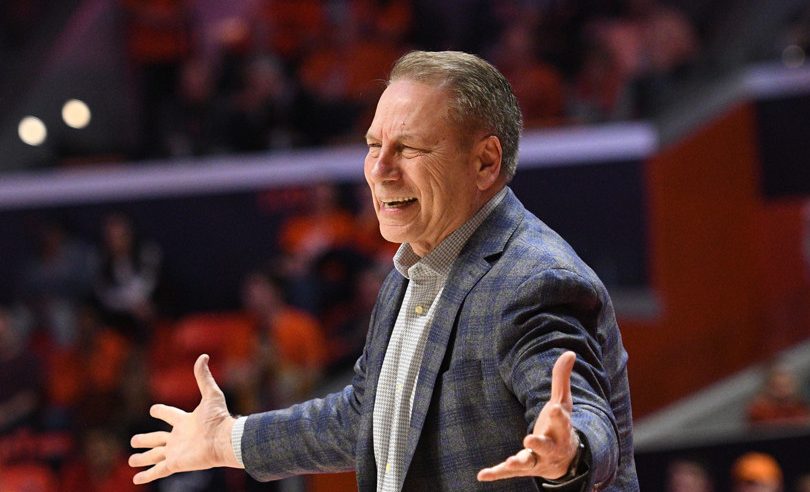 Tom Izzo performs "The Music of the Night" from Phantom of the Opera (Photo by Michael Allio/Icon Sportswire)
If you like to pick upsets and play in contests that have huge scoring swings, you should consider joining a pool that includes some type of upset bonus or seed-based scoring. While about 80% of all brackets recommendations we generated in 2019 were for pools that just used round-based scoring, without any other bonuses, that means that 20% had some scoring rules that provided bigger incentives for picking upsets.
We provide customized advice for pools that include all of the following:
Flat Upset Bonuses
Seed Difference Upset Bonuses
Scoring based on Round + Seed
Scoring based on Round x Seed
Seed of Winner Scoring (with no additional round-based scoring)
Some pools even combined multiple elements, which can make for some wacky-looking recommendations. In this post, we will look through some of those pool types that reward upsets more, and discuss some of the notable common upset recommendations we are seeing in those specific pool types.
When we talk about how frequently we are seeing types of upsets, this is based on our Best Brackets and four other alternative brackets for a variety of pool sizes, from very small to extremely large (over 2,500 entries).
Flat Upset Bonus Pools
In a flat upset bonus pool, you get a set amount of bonus points for any successful upset that you pick, based on the relative seed numbers of the teams. Most commonly, this is a single point bonus for each correct upset. Sometimes, it is a larger number, such as 5 points per upset or 10 points per upset.
How much this incentivizes and rewards upset picks depends on the size of the bonus relative to the round scoring. For example, in a pool where you get a one-point bonus, and first round games are worth one point, a first round underdog with greater than a 33% chance of winning would have a higher expected average point value than the favorite. (This is based on getting 2 points for every correct upset pick, versus 1 point for picking the favorite). With larger bonuses, the incentive becomes greater.
However, because this bonus usually is included in more standard round scoring formats that escalate quickly, the relative value of picking upsets as the tournament progresses is minimized.
2021 Upset Picks for Flat Upset Bonus Scoring