2021 Team Analysis – NCAA East Region
Detailed analysis and notes on each team in the East Region, and a summary of the adjustments we are making to team ratings.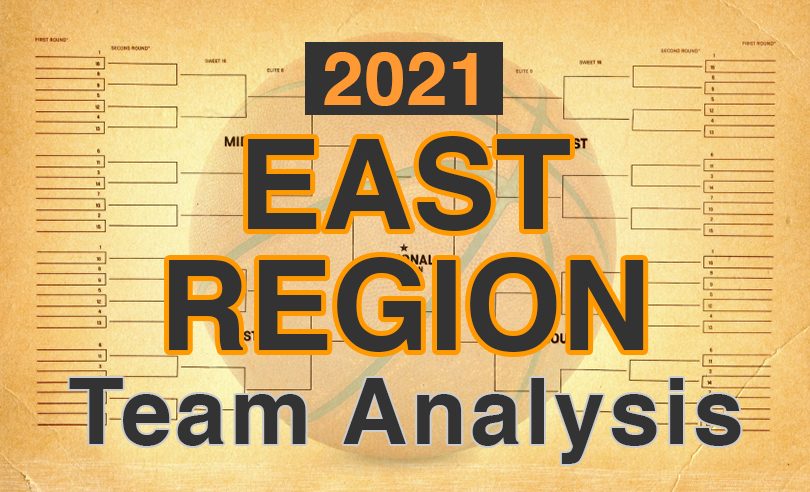 All of our adjusted ratings notes for the East Region teams are located here. You will find details like team injuries, COVID issues, lineup changes, and more.
To see the full list of all final adjusted ratings summarizing all 68 teams, check out our 2021 Adjusted Team Ratings &
Analysis page.
East Region Team Notes