2021 Adjusted Team Ratings & Analysis
We spend many hours reviewing game logs and player usage trends to find under-the-radar sources of predictive edge. Here are the results.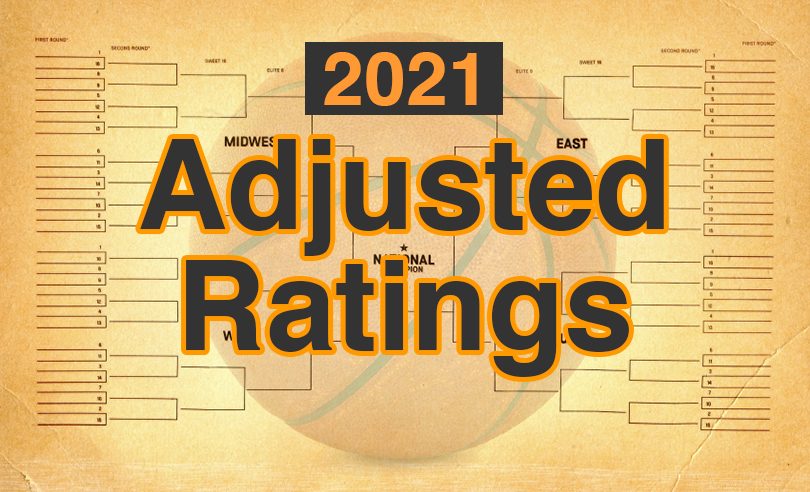 The table below lists adjustments we have made to team predictive ratings based on a comprehensive analysis of game logs and player usage trends from the 2020-21 season.
Click any team name to read more analysis details for that team and all other teams in its region.
You can also go directly to each region:
---
| | |
| --- | --- |
| Rank | Ranking based on adjusted predictive rating (Tourney) |
| Season | Predictive rating as of the end of the 2020-21 regular season |
| Adjust | Points by which we adjusted a team's Season rating up or down |
| Tourney | Adjusted team rating (Season + Adjust) used for 2021 tournament predictions |
Adjusted Team Ratings For The 2021 NCAA Tournament
Unlock all bracket picks articles with a premium subscription
71% of subscribers won a bracket pool prize in 2019.
Already a premium subscriber? Sign in for access