How to Pick the Myrtle Beach Bowl Before Custom Picks Launch
Here's our advice if you need to pick the Myrtle Beach Bowl before our My Pool Picks feature launches this year.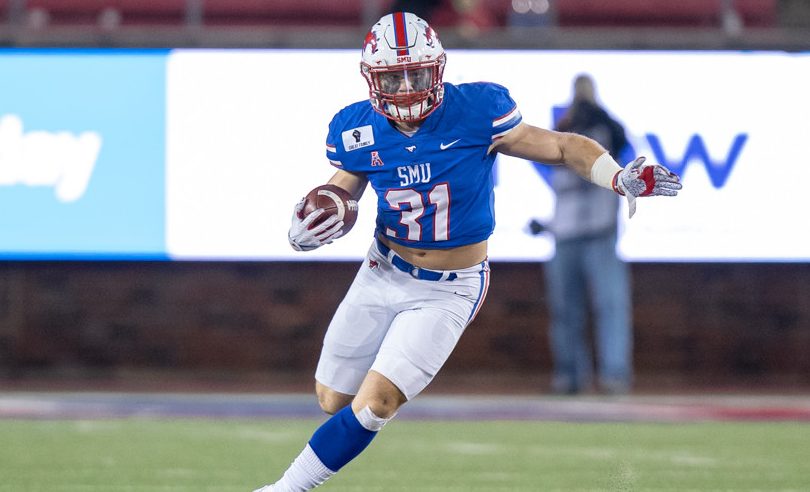 SMU will play UTSA in the Frisco Bowl, before many bowl matchups are set (Photo by Matthew Visinsky/Icon Sportswire)
IMPORTANT NOTE
This article was originally posted assuming that our customized picks for your bowl pick'em pools, available via the "My Pool Picks" page, would not be available until Monday December 21.
However, we were able to launch customized picks on Sunday night, December 20, earlier than expected. So you should now use the My Pool Picks page to generate your picks for the Myrtle Beach Bowl along with all other bowls.
We will keep this post up, though, in case you're curious to see some of the logic behind our general pick strategy.
---
[Editor's Note: This article was originally written for the Frisco Bowl, which has been canceled because SMU had to pull out. However, it also discussed how to handle the Myrtle Beach Bowl. You can still follow the advice contained here if you need to make an early pick on the Myrtle Beach Bowl between Appalachian State and North Texas, and the post has been updated to remove discussion of the canceled game.]
This year, we will know the full bowl schedule on December 20th.
Our Custom Bowl Picks will be available on Monday, December 21st, after the full bowl schedule has been announced, and all spreads for most games are released. That means you may have very little time for a turnaround to the first bowl game on Monday afternoon, especially when it comes to getting reliable pick popularity information to use in value picks.
The Myrtle Beach Bowl is scheduled for Monday afternoon, December 21st. While our custom picks should be available prior to kickoff of that game, if you are unable to get your custom picks on Monday and need to, say, submit a pick on that game the night prior, you can use the advice offered here for the Myrtle Beach Bowl.
Let's go through some general advice for various pool types:
Game Winner Fixed Point
Get access to all bowl pick'em pool content, picks and tools
Free subscription offers now available!
Already a premium subscriber? Sign in for access